Home
> Repairs & Services
Repairs & Services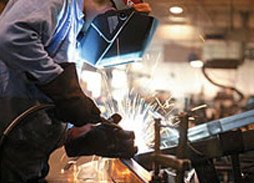 Our privileged, yet hard earned status as market leader means that we are your best option when it comes to all of your trailer service and repair needs.
We specialise in dealing with all of the most common problems that can come to affect a trailer over time, such as issues with rusted axles, brakes that need replacing, or bearings that need servicing, and our highly skilled team's years of experience also mean that we are the people you should turn to for any more complicated issues that may have arisen as well.
We are fully prepared to cater for all modifications, including swing away draw bars, updating rollers set ups and metal fabrication work.
Our on-site workshop facilities are fully equipped , and our in-house hoist system allows us to adjust trailers to specific boats. At Sales Trailers you'll also be able to pick up jet ski trailer parts, boat trailer repair parts and service.
Why Choose Sales Trailers Repairs?
Sales Trailers is the ultimate one-stop shop for all of your trailer repair and servicing needs. While we always guarantee service that is delivered to the highest possible standards, we are also mindful of the fact that you do have a choice when it comes to your trailer repair and service needs. We believe it is our obligation then to provide you with the service that you need at a competitive price. Our reputation for reliability and professionalism is second to none and this is something that we are extremely proud of and which we strive to maintain every single day..
The experience and wealth of knowledge that have been accumulated at Sales Trailers over our 40 years of business means that we are able to offer our customers an extensive range of high quality trailer repair services. We are proud of the high quality workmanship that we provide here but we also understand that our loyal customers place a strong emphasis on the friendly and personal attention that we give to everybody who walks through our doors. At Sales Trailers, our focus is on you and making sure that we are able to cover every need of your trailer repairs, from general servicing to complete body repair.
Give us a call on (02) 9533 3652 or send us an e-mail us at sales@salestrailers.com.au to find out more information about Sales Trailers and how our trailer repair service can help you today.
Our trailer service and repair team are the very best Sydney has to offer. You have made the right choice when you come to Sales Trailers for your trailer repair, service and parts