5 Tips for Caring for Your Boat in the Off-Season
Blog
| March 22nd, 2021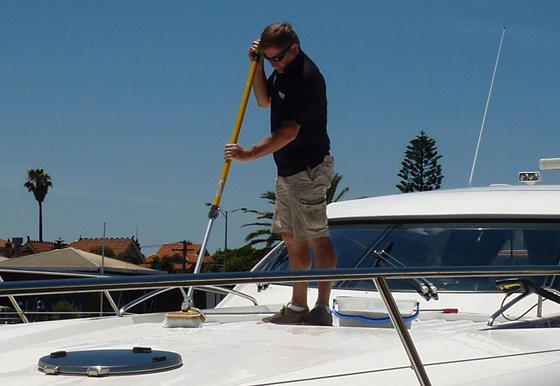 Caring for your boat and trailer in the off-season will give your boat and trailer years of enjoyment.
Boat Check Off-Season List
Test your battery and engine – Batteries suffer from cold and the winter months can have an effect on them. Do a simple test, turn the key and test your battery and engine.
Check all fluids.
Check the water pump and toilet.
Fuel conditioning – If your boat has been stored for the winter months, you need to check your fuel before taking out again. The reason is that unleaded fuel goes off in 7 weeks and diesel attracts moisture. If you have a diesel engine, the fungi that can grow in diesel fuel is another reason for treatment. This is an issue that can cause you a lot of grief if left untreated as the fungi grow rapidly. With treatment, you kill the fungi after you run fuel filtration until the dead fungi are not present in the fuel anymore.
Marine growth on the bottom of the boat is something all boaties are familiar with. Take your boat to clear waters, hop in and have a look. Marine growth slows your boat, increases fuel consumption and affects your boats performance. If you find marine growth at the bottom of your boat, bring your boat to us and we will take care of the problem for you.
Safety on the water – the busy summer season is also the storm season. Now is a good time to check that everything is ready and in working. Do your float switches work? Does your bilge pump work? Are your batteries charged?
Chains and ropes –Do a quick manual check that your anchor chain and ropes on board are in good order.
Boat Trailer Off-Season List
Check the trailer plug-in – this is important to make sure that your trailer lights are working when you're in motion, especially for larger trailers with breaks. Make sure the connectors are rust free and clean, you can use a small amount of grease on each connector to make sure the 6 pin or 7 pin round plug makes a good connection, and to prevent rusting and corrosion.
Make sure that all the submersible boat trailer lights are working – goes without saying that you need to make sure that the brake lights, turning signals, and running lights all work, and replace them when needed. It is also recommended to carry spare bulbs when you plan on using your boat trailer because when running lights, break lights, and turning signals are not working it drastically increases the risk of an accident.
These are just some of the basic things that need to be checked on your boat trailer before heading out, but there other areas of the trailer to check too, such as the keel rollers, the non-break coupling and override break coupling, the wench cable and handle, and the boat trailer's break cable. Anyone of these may need to be replaced, and when they do, you can find just what you need online, at Sales Trailers in Sydney.