Personal Water Craft Trailers | PWC Trailers
Blog
| May 30th, 2022
What are the Things That You Should Look For when considering a Personal Water Craft Trailer (PWC)?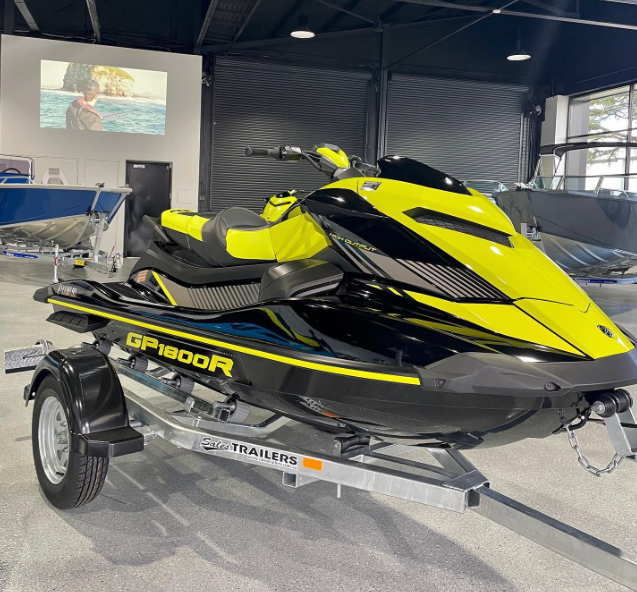 PWC trailers are designed to perfectly fit a given watercraft. That's where the Personal Watercraft stamp of approval comes from, after all. Jet ski trailers or PWC carriers, just what should you be looking for when you're shopping for a top-tier personal watercraft product?
Sized to Glide The Highways
Balance is the answer here, with the shortlisted trailer serving your quoted needs. Doesn't your PWC (Personal WaterCraft) need a protecting cradle that's personalised to assure safe carriage to and from your launch destination? Answer in the affirmative, and let's move on to the next shopping consideration. Dimensionally suitable, is the trailer long enough? A single seater jet ski won't take up much real estate on the trailer, but one of those 2 or 3 seater jumbo edition models will quickly swallow up every square metre of available space. Next, make sure your PWC trailer is fabricated from a tough but lightweight base material. A durable welded aluminium frame is the best choice possible.
Weighing Real World Issues 
In all the excitement, you've forgotten all about the trailer. The purchase of the PWC or Jet Ski has temporarily blinded you, and you've made the mistake of calling the trailer a trivial matter. Only, that's not true, is it? Your Jet Ski trailer is going to become your second best friend, right after your PWC, as it floats into the warm water. Use some common sense and read the manual. Your personal craft weighs so many kilos, but that bare-bones estimate doesn't include oil or fuel, nor does it account for the tools carried on the trailer. Next, what about the road features? Are there surge brakes included on the chassis? Hook the electrics on the galvanized frame to the wiring connector that's mounted adjacent to the vehicle's tow hitch.
The things you should look for when you're shopping for a PWC trailer don't stop there, not hardly. Are the axles and suspension springs rated to carry your precious load? Always shop for that lightweight aluminium frame, but know that it needs an accompanying suspension system that's designed to cushion your jet ski. And, while on the subject of cushioning, consider the pros and cons of a roller bunk bracketing system. Simply put, your PWC looks like a glossy little rocket when it's out of the water. Make sure your jet ski trailer treats that glossy skin right. Make sure it cradles and carries your PWC properly.
If you are looking for a new PWC trailer visit us today.
14a Barry Avenue, Mortdale NSW 2223 Australia
Phone:  (02) 9533 3652
Email:  sales@salestrailers.com.au