Sales Trailers is SOLD OUT for 2020 – We are taking boat trailer orders for 2021
Blog
| November 23rd, 2020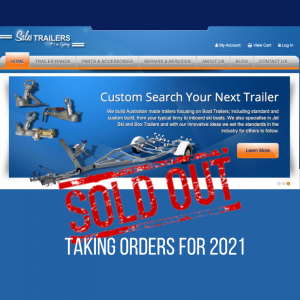 Covid-19 has effected many people and businesses and we've been very fortunate that in NSW we have still been able to out on the water.
We would like to thank all our customers for the continued support during this difficult time.
The team at Sales Trailers has worked extremely hard to meet all trailer orders this year and we have officially SOLD OUT for 2020 and will not be taking any new orders for this year.
We are taking boat, jets and box trailer orders 2021, so feel free to contact Sales Trailers on
Phone:  (02) 9533 3652
Address: 14a Barry Avenue, Mortdale NSW 2223 Australia
Email:  sales@salestrailers.com.au
Get in quick to make sure you stay on the water in 2021.