Single Jet Ski Trailer vs Double (Tandem) Jet Ski Trailers
Blog
| August 27th, 2021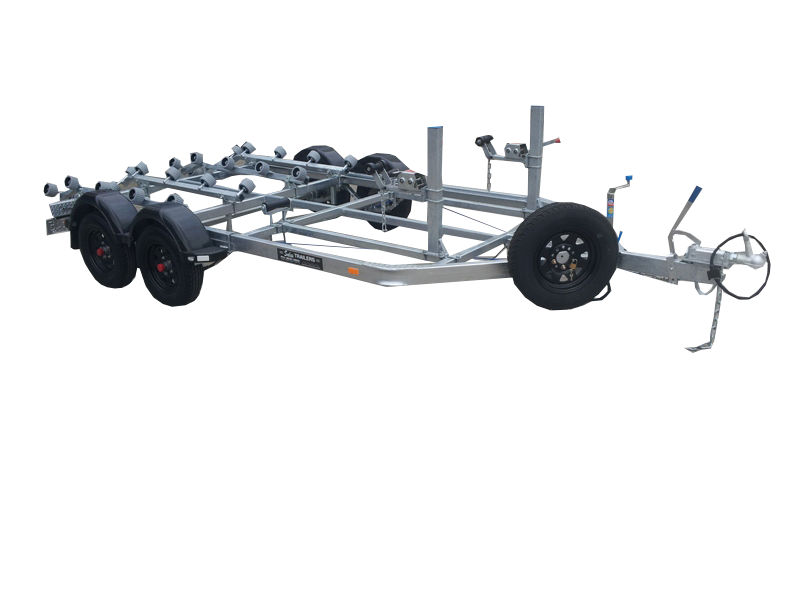 Today, we are going to be focusing on single and double jet ski trailers as well as the differences between them. At Sales Trailers, we offer a little bit of everything. We also want to make sure that you are equipped with the proper knowledge in order to come home with the right product. Without any further ado, let's dig in.
Single vs. Double Jet Ski Trailers
Alright, so you are ready to start shopping around for a trailer for your jet ski. You pull up the internet, navigate to our page, and you are floored to see that there are a LOT of varieties available for purchase. What can you do? Well, first you can understand the core difference between the two major options that you will run into: single jet ski trailers and double jet ski trailers. While the difference may seem obvious to some, there is actually a little bit more going on underneath the surface.
When you look at double and single jet ski trailers there are going to be a few things that pop out at you almost immediately in the way that they differ. We'll use our Double Jet Ski Trailer and our Single Jet Ski Trailer 2/3 Seater for this comparison. For the single jet ski trailer, you'll see that it does not have as strong of a braking mechanism as the double jet ski alternative. Both trailers feature a galvanised frame and axle, but the double jet ski trailer additionally features special truck tyres to handle the additional load.
When it comes down to it, the major difference between a single and double jet ski trailer is that you are basically going to be paying up for additional power and space. The larger jet ski trailers are rigged to handle more bulk which allows you to have a second jet ski to tow around.
Picking the Jet Ski Trailer
As you shop around for a jet ski trailer, take some time to think about your future. Do you have a single jet ski? Do you ever plan on getting another one? Do you have any family that may need you to help tow their jet ski to the water? Ultimately, your needs will dignify your choice in trailer and we are here to help.
Be sure to call us and ask us, for our advice on your new boat trailer.
14a Barry Avenue, Mortdale NSW 2223 Australia
Phone:  (02) 9533 3652
Email:  sales@salestrailers.com.au