Staying safe on jet skis
Blog
| July 10th, 2022
Personal watercraft safety (PWC)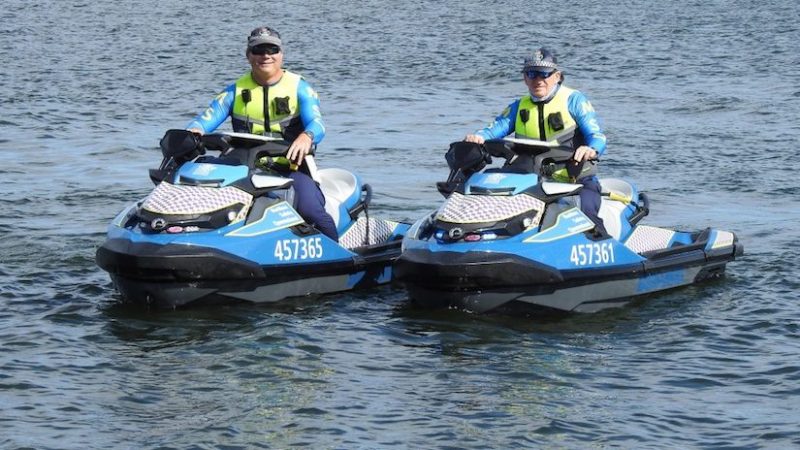 Ride safely and responsibly while having fun.
Personal watercraft (PWC), commonly referred to as jet skis, have been involved in a significant number of fatal and serious injury incidents and are a priority issue in the Maritime Safety Plan.
PWCs are fast, powerful and highly manoeuvrable. The most common PWC incident causes are lack of judgement, no proper lookout and excessive speed.
Knowing the rules, obtaining a PWC licence and learning how to ride safely is the best way to increase the safety of PWC riders, their passengers and others sharing the waterways.
A guide to the PWC rules and requirements can be found in the PWC Handbook.
Tips to stay safe:
You and your passengers should always wear a lifejacket when riding, regardless of speed
Keep to a safe speed for the conditions and follow the speed limit signs
Always keep a safe distance clear of others. the shore, structures, other craft and especially people in the water
PWC use water-jet thrust to steer. Be aware that if the throttle is turned off suddenly, the control you have over the steering can be reduced
Always make sure the bungs are in
Always check the weather before you head out
Tell someone where you are going and your estimated time of arrival.
Waterways We Ride
The PWC 'Waterways We Ride' behaviour change campaign videos, produced in collaboration with the PWC industry, promote safe and responsible PWC riding. Two videos have been developed – one on inland waterways and one on open waters.
If you are looking for a new boat, jet ski or custom trailer visit us today.
14a Barry Avenue, Mortdale NSW 2223 Australia
Phone:  (02) 9533 3652
Email:  sales@salestrailers.com.au